Here at Forever Faithful Home Care, we know better care means better quality of life. That's why we are here to help you navigate everything from everyday tasks to complex care. Whether your senior loved one finds it challenging to live at home safely by themselves, or just needs assistance with a few tasks such as housekeeping or meal prep, we can lend a helping hand.
Heath Halford
Heath is our administrator at Forever Faithful Home Care. His background includes experience in hiring, recruitment, payroll, and professional development. Heath graduated from West Texas A&M with a Bachelors of Business Administration in Marketing. Heath's experience lends itself well to cultivating our team of amazing caregivers and maintaining relationships with those who benefit from our services.

Heath is a tenacious, committed, and disciplined leader that believes in honesty, integrity, and treating people with dignity.

Heath and his wife, Hilary enjoy an active lifestyle. They enjoy gardening, running, CrossFit, and traveling together

Hunter Halford
Hunter Halford is also a proud graduate of West Texas A&M, earning his Bachelor of Science in Nursing. Hunter began his professional career working in local hospitals. He has played a vital role in intensive care. emergency rooms, home health/hospice, and general medical/surgical nursing since 2009. In 2015, Hunter co-founded Forever Faithful Home Care with his brother, Heath Halford.

Hunter loves spending time with his precious family and friends. He also loves deep-sea fishing and going to the lake to enjoy the peace and quiet it offers. Hunter has been happily married for seven years. His wife, Becky, is the creative mind behind our name. "Forever Faithful."

Hunter firmly believes that helping people is a privilege. and he is grateful for

Nick Sweet
Nick Sweet has been in the people business for more than a decade. Nick began his career in the moving business as a field supervisor and graduated from Texas Tech University with a bachelor of science degree in Exercise Sports with a minor in Psychology.

Nick's role at Forever Faithful Home Care has grown explosively since he joined the company in 2017. Today. Nick serves as the Alternate Administrator and his areas of expertise include: hiring, payroll, invoicing, new hire training, and scheduling.

Nick is an advocate for our caregivers at Forever Faithful Home Care, He has dedicated himself to understanding the caregiver role at Forever Faithful Home Care and works very hard to make sure that our caregivers feel appreciated. Nick also lobbies for every advantage that we can afford for our caregivers and works to minimize the hardships they face.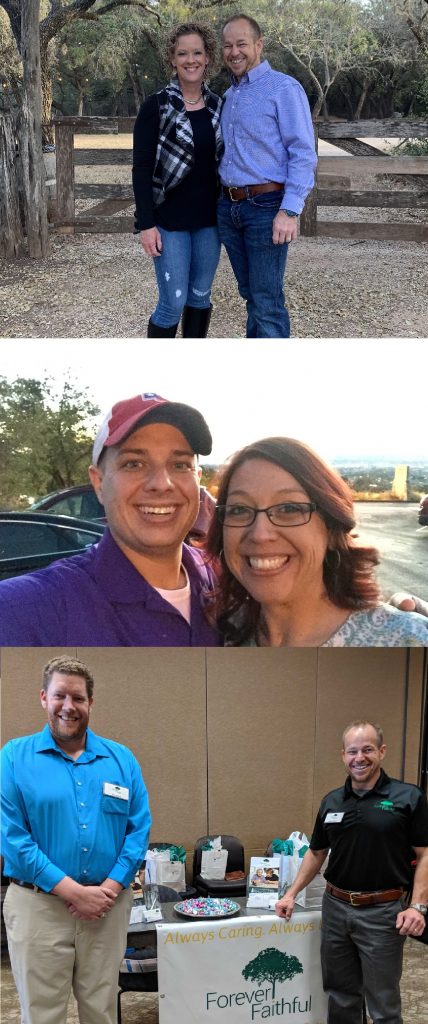 Our goal is to help older adults live independently within their own homes while providing them – and their families — with peace of mind. Let forever faithful home care match your loved one with the best senior care provider that can meet all their unique needs. We make it possible for your loved one to continue living with dignity and privacy in the security and comfort of their own homes thanks to our trained professional in-home caregivers.